What Is The Best Smartphone Camera 2022 Uk?
Every year, several phones are released by different mobile companies worldwide. Companies catering to the needs and wants of their consumers have developed phones ranging in camera quality, pricing, and other features distinct from one another.
This article discusses some of the best smartphone camera 2022 uk and other irresistible features. So let us now get into the detail of these.
The Honor 70 is a brand-new mid-range mobile for 2022 that features a huge screen, an amazing camera, a rounded appearance, and quick performance. The Snapdragon 778G Plus processor, which supports 5G, Wi-Fi 6, NFC, and Bluetooth 5.2, a 6.67-inch OLED screen with a 120Hz refresh rate, a 4800 mAh battery, 66W supercharging, and either 128GB or 256GB of built-in memory with 8GB RAM both for models are among the features.
It has a quadruple lens setup that involves a 54-megapixel "main" camera using the new Sony IMX800 1/1.49″ sensor, a 50-megapixel 122° wide-angle camera that also functions as a 2.5cm super-macro camera, and a 2-megapixel depth camera. The Honor 70 seems to have enough visual capabilities to fulfill more discerning users.
The Honor 70's camera also features a 32-megapixel front-facing "selfie" camera, 4K/30p video recording, an LED flash, and the brand-new Solo Cut movie mode.
The new Honor 70 supports Google Play services, making all of the top Android apps accessible through the Google Play Store, including all the well-known apps like Instagram and WhatsApp. For the rest of the applications, you can access them through the Honor Store app. In addition, the Honor 70 is now offered in Midnight Black, Emerald Green, or Crystal Silver.
Finding an Android phone that is smaller in size might be difficult. People who want small phones have limited options because most phones have at least 6.4 inches wide or larger displays. However, everything we adored about the Galaxy S22 Plus is included in this device, but in a more portable size: a striking design, a superior camera setup with a 50-megapixel main lens, and a clear screen.
The Galaxy S22 still has some issues with battery life compared to other Samsung models. However, with the S22's refresh rate set to adaptive, which increases it to 120Hz for better scrolling, you can easily make it through the entire day. Moreover, the S22's battery life is adequate for some users, specifically, those at home, carrying a power bank, or near a charger. Other than that, the Galaxy S22 is a great option for any Android user, especially for those searching for a smaller phone.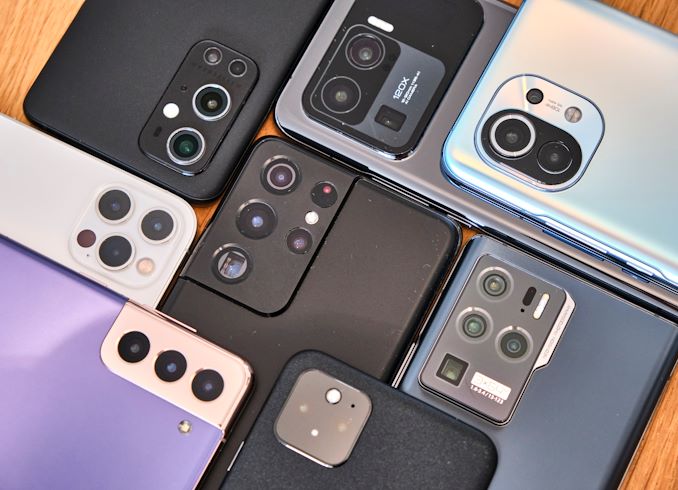 Well, we all know that Samsung phones are taking its audience by surprise and are blessing them with amazing models one after the other.
Foldable phones are still mainly beyond the average consumer's reach; they are only available to those who are ready to buy them at the top price for the newest mobile technology. The greatest folding phone available is Samsung's Galaxy Z Fold 4, which offers excellent performance, a fantastic camera system, and several changes to its folding innovation, making this Samsung phone more appealing than its previous versions.
The Sony Xperia Pro has an extremely high cost. However, it would be different if you're a photographer or videographer looking for excellent professional-level camera phone functionality. In essence, the Xperia Pro is four devices integrated into one: a phone, a camera monitor, a quick photo file transfer tool, and a 5G gadget perfect for live streaming and broadcasting.
Conclusion
While all these phones listed above have distinctive features, they offer the best camera feature, which makes them different from the others.
Hopefully, this will help you get the guidance you need to start your research for the new smartphone you are looking for.