Visitor Management Softwares Are Now Increasingly A Key Part Of End-To-End Digital Offices
A Visitor Management System is the process used to track the entry, activities, and exit of a visitor in your facility. Any person who does not work in your organization is a visitor. This not only includes your clients and contractors but also job applicants, relatives who drop in to see you, and delivery agents.
Handling Visitors Before The Digital Era
In earlier days (and still prevalent in many places), we had a receptionist who would sit at the front desk the entire day. Any visitor would need to enter his name, time, and purpose of visit in a register. The person, whom the visitor intended to meet, would be informed and the visitor would be allowed in on his confirmation. In some places, where they did not have someone for a post of a full-time receptionist, any staff at the front desk would do the job.
The Flaws In The Older Version Of Handling Visitors
The above-mentioned system is all done and well provided you are content and happy with wasting your man-hours and energy on someone sitting whole day long at the front desk; when he could be better utilized on other productive jobs.
Imagine a scenario:
Your big-time prospective customer whom you had been chasing for months drops in unannounced, finds the front desk empty (the receptionist could just have gone for a tea break), sits in the lobby for half an hour waiting for someone to let him in and then decides otherwise for a deal he wanted to close today. Sounds scary, right?.
In another case, your business rival happens to be your next-door-neighbor. You are about to launch your new product into the market and your office is buzzing with promoters, marketers, and contractors who are busy carving out the launch strategy. Your receptionist has seen him drop by a few times and decides to let him in. He now has in-depth information of your entire strategy and who you are associated with. Scarier?
Study too shows that 76% of respondents report that adding a VMS has improved visitor feedback. Yes, that is exactly why we need automated electronic visitor management systems to give the wanted visitors a warm welcome and positive impression and to politely keep unwanted ones at bay.
Visitor Management Softwares: Why Gaining Popularity?
This is a digital era and digital visitor management systems are gaining a stronger foothold in digital offices with each passing day, and not without reason!
Visitor Management Softwares are the future of front office management. These cloud-based solutions offer facial recognition system and visitor notifications are sent with visitor's photos and profile along with previous visit history. The visitors are directly connected with the host, given an e badge and the check-in can be done in less than a minute's time. The entire process is paperless and the seamless check-in and check out is a smooth and pleasant experience.
With customized check-in processes, offices can protect data by asking visitors, business partners and colleagues to sign NDAs and other documents through the visitor management software.
Let us take a brief tour of the benefits which this software have to offer to modern-day offices:
1. Increases efficiency: With the best Visitor Management Software, the visitors are immediately recorded with real-time cameras, screened and if they have the previous appointments, they are immediately badged and allowed in. The entire process is smooth, quick, and flawless.
2. Creates impression: When a visitor enters an office where he is greeted with an automated welcome screen displaying the brand logo and is immediately acknowledged in, he has an impression of the business being modern, updated and advanced. This builds the image of the brand.
3. Better utilization of manpower and resources: Your front desk staff, once free from the burden of sitting at the front desk all the time, can use his time, energy, and efficiency in more productive jobs. Further, Visitor Management Softwares automatically contacts the relevant host making the entire process easy, quick, and fuss-free. Do your bit for the planet and go paperless
4. Greater security: With advanced features of Visitor Management Softwares, you can keep a record of those people who are not to be allowed inside office premises at any cost. You can also access their complete information with the software.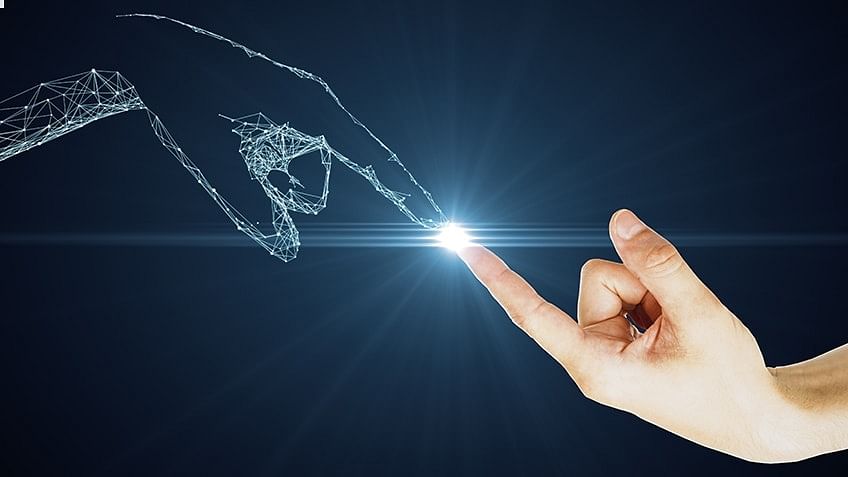 If a business has various departments or blocks, there can also be certain people who are to be allowed only in certain areas of the office. Digitized systems take care of that. As such, there are minimal chances of a security breach and information leak in your office.
5. Geographical expanse: Technology has changed the way businesses operate. Work is being managed digitally and so is keeping track of the visitors. You just need to sign in to your Visitor Management Software and you get in-depth details of who visited your office, when, and for what purpose.
The Parting Note:
We are living in an era that is going through a technology boom and more and more percentage of business houses are being run by tech-savvy millennials. Our generation believes in replacing the old cumbersome methods with crisp, fast, and smooth digitized software and systems.
The competition is high and the race is cut-throat. To keep up with the fast-paced technological developments we need to evolve fast and make our digital offices future-ready. Cloud-based visitor management software is the need of the hour and no modern-day office would want to be left behind with manual logbooks.