How to use Instagram Video to Promote your Ecommerce Store
Having more than 1 billion global users who, on average, spend 30 minutes on the platform every day, Instagram has arguably become one of the most influential digital platforms out there. Not only that, out of the billion-plus users, 500 million access their accounts on a daily basis.
While this famous social media platform was initially established as a medium for people to share photos and snippets of their lifestyle, it has evolved into a gigantic marketing domain that has become a benefactor for businesses. Marketers have started to dedicate an entire team just for promoting their business on Instagram.
However, it can become quite difficult for newly established e-commerce stores to attract potential clients. The platform is immensely crowded with numerous companies, constantly pitching their products and services.
However, establishing yourself in this field is certainly not impossible. By methodically making a strong marketing strategy, you can definitely attract potential customers to your online store and convert them into paying customers. To achieve that, let's understand the benefits of using Instagram videos to promote your e-commerce store.
Benefits Of Instagram Marketing
Increases Your Business's Reach
Being the second-most visited social media platform, Instagram gives you access to a gigantic mass of potential client bases whom you can easily reach out to. This way, you can attract people from all across the world and keep them updated on your prospective services.
Helps You Create A Personality Of Your Business
Not only does it help you foster a personal connection with your audience, it also allows you to create a holistic persona of your e-commerce store.
Increases Your Visibility In The Digital World
With the help of Instagram videos, you can increase your visibility in the online market and make it exceptionally easy for you to attract potential clients. You should also use hashtags to increase your visibility on search engines.
Allows You To Interact & Engage With Your Customers
Instagram gives you a chance to interact with your followers, whom you can talk with on a daily basis. Furthermore, you can also message your followers, which can help you convert them into paying clients.
One Of The Best Methods For Digital Advertising
As per the records of 2020, Instagram brought in $20 billion revenue just from ads, which amounts to almost a quarter of Facebook's overall revenue in 2019. This just puts into perspective the magnitude of how much businesses rely on Instagram ads.
Types Of Videos That You Can Use On Instagram
On Instagram, video-based content is divided into three parts: Reels & IGTV.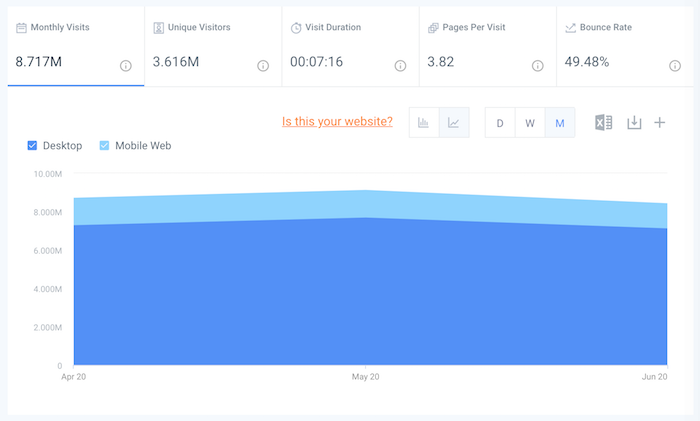 Reels: Reels are used to make video snippets that have a maximum limit of around 1 minute. Most marketers concentrate on making Reels, as they can provide the visibility rate.
IGTV: IGTV gives you the opportunity to post extended videos and provide in-depth content. The videos can range from 20 seconds to 10 minutes, depending on your business account. You can upload tutorials and recipes, as well as many other kinds of videos to engage with your clients.
Stories: Instagram Stories are one of the best video mediums on Instagram. They are floating images and videos that are only visible up to 24 hours from posting. They are used to share the latest updates with people. Even statistics have shown that 58% of people have become more interested in a brand or product after seeing them on Stories.
Tips To Improve Your Instagram Video Marketing
Here are a few helpful tips that will come in handy while creating your Instagram marketing strategy:
Instagram is a place where people spend time watching short videos. You can target these people via videos by just posting regular short videos on your IGTV or Reels. This simple step would help you in increasing your engagement and will let your gain more followers. To edit videos you can use free instagram video editor tool or a website online which provides the power of editing videos easily.
As we discussed, stories have a huge impact on the viewers. With stickers, you can optimise the appeal of your stories. They can help you make your posts more interactive, as well as informative. They also allow your audience to engage more personally with your content.
Hashtags are your key instruments when it comes to increasing your practice's visibility on social media platforms. They are just like keywords, but they also help your ideal target audience to search for relevant content.
Instagram ads are one of the best ways to promote your business on social media platforms, period. Even though they cost a little more than Facebook ads, the ROI is definitely worth it. They can give you a reach of over 1.2 billion users.
When it comes to an e-commerce business, you need to promote your products. However, people often have a negative response to hard sells. They might not get convinced on the first go.
On the other hand, you can create tutorial videos of your products that not only promote your products but also help your audience understand the uses of your products.
While you can post a wide range of content on your Instagram account, it won't have an impact if there is no tonality. To have a tonality, you need to create your marketing strategy in a manner that conveys your story. This way, people will be able to connect with your brand and trust your products.
Who doesn't like to hear about sales or offers?! Instagram videos are an excellent medium to share such information on your upcoming sales or offers that your target audience might be excited about.
Conclusion
While the new age of social media has allowed us to interact with people from across the world, there hasn't been any other rewarding or opportunity-driven platform like Instagram.
It can not only allow you to reach your store to a wider audience, but it also helps you to make a more valuable connection with your target audience. Instagram videos can exponentially increase your visibility and help you create a distinct personality for your e-commerce store.
To help you make the most of it, we have provided you with this article which will help you create a strong video marketing strategy for Instagram.