Hiring A Web Development Company: All You Need to Know
you are trying to establish a strong digital footprint of your business; you have probably heard of website development services already. The website of a business is a key component of its identity in the digital world. A good website can significantly boost the sales of a business and help it gain recognition. This is possible through impeccable website design and development activities. A web development company can help you out if you are looking forward to get a great website built for your business.
What Exactly Is Web Development?
Have you ever visited a website and felt awed by its looks? Building such eye-catching websites involves plenty of behind-the-scenes work. Complex codes of languages together help to give a website its design. Web development refers to all the tasks involved in building and maintaining websites, including coding. From the looks of the website to its performance, everything depends on how well the web development team does its job.
Things to Consider While Building a Website
Developing a website is indeed something creative and there are innumerable ways how someone can go about it. However, there are few things that you must bear in mind while getting a website built for your company.
Uniqueness: Considering that all your major competitors have their own websites too, you would want yours to be something different. A website that looks similar to all the rest would easily bore the people visiting it. Most importantly, however, a unique website would help your company stand out from the rest.
Fast performance: The loading speed of your website plays a very important role in its success. Websites that take too long to load suffer from high bounce rates. At a time when people prefer fast-paced browsing and can easily switch to another site, no one has time for a slow-loading website. You would want to maximize your website's loading speed.
Professionalism: To ensure maximum conversion, you would want your website to give the visitors an impression of professionalism. Quite naturally, anyone would prefer a professional and reliable company while looking for a product or a service. With exception to certain businesses for which a funky design may be preferable, the website should reflect professionalism.
Strong back-end: Building a good website isn't just about the looks and design. It is necessary to develop a strong back-end infrastructure to support the website too. This means that there should be no or minimal downtimes and all the features on the site should be fully functional. Whenever your website suffers a downtime, it would incur losses. For certain businesses, even a small downtime could lead to a huge monetary loss.
Creating a connection: To ensure that the page visits convert into purchases, it is crucial for you to be able to connect with the customers. The design of the website should be such that it would help build such a connection. The very layout of the website should carry the message that you wish to put forward to your target audience.
Mobile-friendliness: One of the key criteria of a good website is that it should be mobile-friendly. This is because a large section of your target audience, if not the majority, would be using mobile devices. It is crucial that they should be able to access and use the website without any hassles. Responsive web design and mobile-first design are two of the strategies that the leading web development companies use.
Thus, a number of aspects require attention while developing a website. This is why you would want to go for a web development company that offers a comprehensive range of services.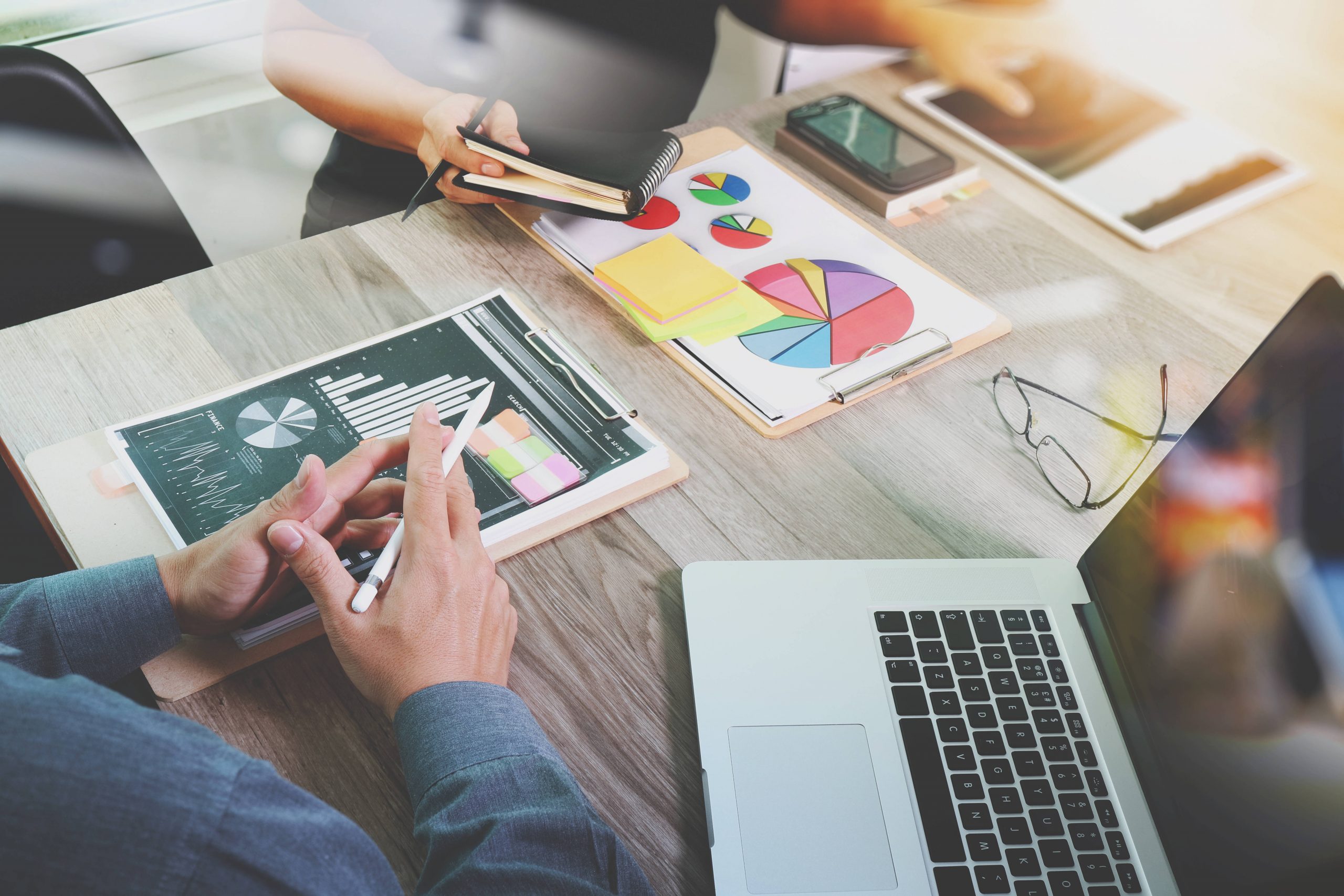 Optimizing Your Website for Digital Marketing
The whole purpose of having a good website is to use it as a key component of your digital marketing campaign. In fact, the website of a company plays an integral role in its digital marketing strategy. There are several ways in which a website development company in India can optimize your website to boost your digital marketing efforts.
SEO: Search engine optimization (SEO) is one of the most effective digital marketing techniques that a business can adopt. Search engine results are the best way to drive targeted organic traffic to your website. By optimizing your website for search engines, a web development company can help it land among the top search results.
Credibility: Your customers would be always on the lookout for companies that they can trust. The right web development team can help your business gain credibility. Leading companies use strategies like backlinking and content development for this. Earning trust and credibility is helpful for any business.
Brand image: The looks of your website would immediately give the visitors an idea of the brand image of the company. A good web designing company would be able to help your business earn a favorable brand image through its website. Moreover, they can help you develop digital marketing strategies that would help your company gain exposure.
Analytical tools: Any professional company that offers web development services would use a range of analytical tools to track the performance of the website. This helps to experiment various strategies and come up with the most effective ones. Constant analysis and optimization also reduce the costs significantly.
Thus, the right web development company could help to turn your digital marketing efforts into a grand success. A website optimized for digital marketing would attract a high volume of traffic and sales.
How to Choose the Right Web Development Company?
Now, while you are on the lookout for a website development agency, you would have plenty of options. Choosing the best company for your business might seem a bit daunting. After all, every web development company would pitch themselves as the best one out there. Here are a few tips on choosing the right one:
Customization: Ideally, a good web design company should offer custom web design services. This implies that they would consult their clients and work closely with them to deliver exactly what the client is looking for. Thus, you should be looking for a company that would keep you in the loop throughout the process.
Client base: Checking out the client base of a company should give you a fair idea of how reliable they are. A web development company that has leading organizations and businesses as its clients likely offers impeccable services. You should always take a look at the client base of a company before hiring them to build you a website.
Range of services: A web design company that can provide you with a comprehensive range of services would be ideal. This is because web development is a vast field that involves a variety of activities. It would be inconvenient if you had to rope in different companies for web development services.
Hiring a good web development agency would evidently pay off. The website of your company is a great asset that you would want to utilize to the fullest. This is possible only when expert web designers take care of the job and implement the best practices. Companies like Neuronimbus, which have a good reputation, are great choices. Once you find a suitable company, you may explore their services and get in touch with them if interested.