3 Digital Products That You Can Sell Online to Earn a Passive Income
One of the best ways to make money online and earn a passive income online is by creating a digital product. These products don't require much maintenance, and can be sold over and over again without doing much work. Here are three of the most popular digital products to create.
Ebooks
If you're knowledgeable about a certain subject, or even if you're just a great fiction writer, you can create an ebook or a mini-ebook and sell it for just a few dollars. You can self-publish it on Kindle and earn every time someone buys it. You can also sell it on eBay or on your own website.
A Video Course
If you can explain things well and you're not afraid to present your face, creating a video course shouldn't be all that hard. You can sell your course on Udemy, set your own prices, and get paid each time someone purchases your course. Skillshare is another online video course platform, and, since members pay a monthly fee for unlimited access, it pays you according to how many minutes of watching time your course racks up.
Photography
If you've got a good camera and you can take good shots, then you can sell your photos to website owners and other people looking for good photos. Shutterstock is a great place to sell photos, and you will earn a small commission every time someone downloads your photo. Clipart is another type of photography that you can sell; it's still very popular and, instead of needing good camera skills, you'll need good graphic designing skills.
Other Selling Options
Until now, we've discussed ways to work from home by selling your digital products on third-party platforms, such as Kindle, eBay, Udemy, Skillshare, and Shutterstock. However, you can always choose to sell your ebook or video course on your own self-hosted website. You'll have more control and you'll make more money (as you'll be keeping 100 percent of the profits). The downside of this is that you'll need to market your product alone.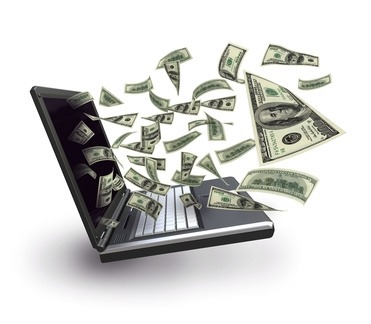 If you do sell your product on your own site, you can always get other people to sell it for you. Use a digital product affiliate network to get affiliates to promote your product, and offer them 50 to 75 percent commissions for doing so. It's a good deal, considering that they're doing all the marketing work. Clickbank and JVZoo are two of the most popular digital product affiliate networks. To encourage affiliates to promote your new product, offer them extra commissions or a special monetary bonus.